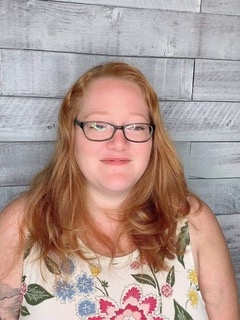 Sara Gardiner
Salon Manager
Sara – A born and raised local; Sara has joined us through working her way through the industry over 15years. Sara joined us originally as a manicurist and has since moved into the position as our Operations Manager.
Keeping herself busy, Sara fills her time away from the salon with her family enjoying the outdoors, gardening, camping (when it's not raining all the time) and 4×4 wheeling with their dog, Spot.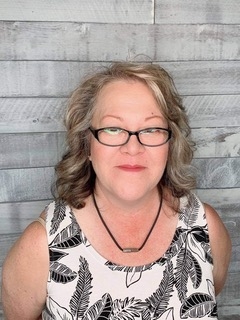 Sandra Gardiner
Stylist
After 30+ years industry as a manicurist, Sandra has joined us as a stylist. Specializing in hand woven extensions, Sandra skills are hard to pass up.
In her free time Sandra enjoys spending time with her husband in their little oasis in the country. on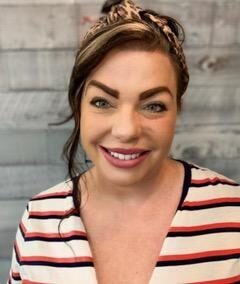 Nikki Cooper
Platinum Designer
Nikki has been in the field for over 17 years, she is a Platinum Designer. Among many of Nikki's accomplishments she has found her vocation sharing and teaching her craft and has acquired her cosmetology instructors' license. 
Nikki has a thirst for knowledge and is consistently honoring her craft by attending advanced training and industry related workshops. You will find Nikki is an incredible listener. It is clear that her goal is to help each guest that she works with feel their best with a personalized look that completes their lifestyle, drive, and personality allowing them to be ready to hit that next goal or new life adventure. As she always says "Now you're ready to take on the world!" 
Her top love is color, fashion colors, hair sculpting, and extensions. Creating specifically tailored styles to each guest from sleek and polished, to textured and fashion forward statement pieces. She looks forward to seeing you soon!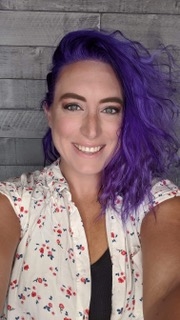 Emily Carter
Platinum Designer
Emily has been creating magic with hair for 10 years now. She was pointed in the direction of her passion when she was pursuing her theater career creating artistic designs and colors with hair and make up for the stage. You can tell her theatrical past when she breaks out in song in the middle of your hair adventure or talks about her many projects. Emily loves testing her skills with corrective color, fantasy colors and blended balayage's. She also loves camouflaging gray and helping woman fall in love with their natural beauty by enhancing it with accent colors. If you want a fun experience with a stylist that never backs down from a challenge, then Emily is right for you.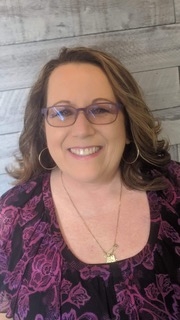 Dawn
Front Desk
Dawn has been working with the salon behind the scenes since August of 2019.  When we were looking for a new Front Desk aka Gate Keeper as Dawn calls herself, she jumped at the idea of joining the team in person.  With Enrapture already being so near and dear to her heart Dawn brought in her enthusiasm, love of the staff and passion for excellent customer service.  If you call or come in on Tuesday or Saturday you will talk with Dawn.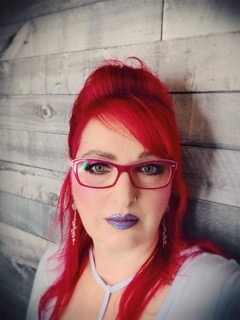 Angela Perry
Platinum Designer – Co-Owner
Angela – Angela's passion for hair has earned her 30 years in the industry and she has traveled the world to continue her education and to keep up on the latest trends to learn new skills. She specializes in fine hair, short hair, and red coloring.
Angela's belief of a good haircut can make all the difference.
Outside of the salon, Angela spends her time with a book in her hand and playing with her dogs.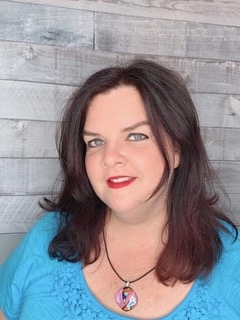 Allie Potter
Designer
Allie has been in the industry for 30+ years.  She loves people and is known as a Daymaker.  Allie loves all aspects of Hair color and highlights and can cut and conquer hair that is difficult.  Allie loves a challenge and will tell you what will look best on you. Allie will listen and make suggestions; offer solutions and totally make you look your ultimate best.  Her laugh is infectious, and her positive attitude is contagious.  Let her make your day!
In her spare time, Allie is the local Children with Hair loss champion for the Pacific Northwest.  You will find her working with Children that have suffered Hair loss for any reason, customizing wigs to brighten and make their day.